Pyxis Media Group recently completed a Pyxis Driven™ Website & Communication Platform for St. John Lutheran School.
St. John Lutheran School now not only has a place to showcase everything about their wonderful school, but they also are able to easily share news, events, announcements, and photos. Their platform allows them to create a news post once, and it's automatically shared not only on their website, but also with all of the major social media outlets, their eNewsletter, and RSS Feed.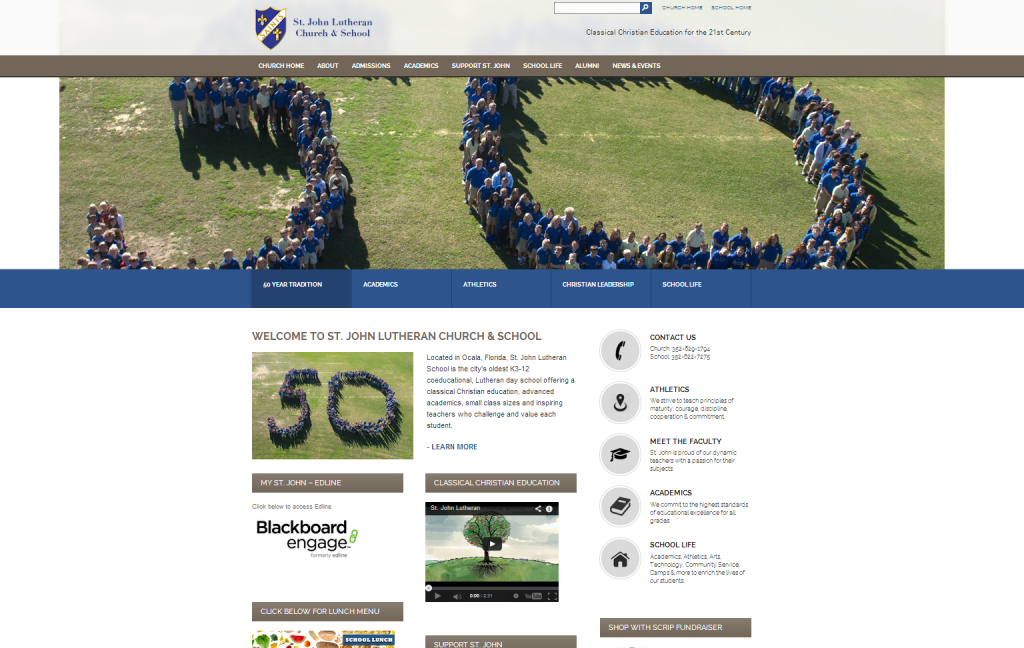 Ready to get started?
Check out our Pyxis Solution Package options.
 Pyxis Driven Solution Packages provide you with 
exact pricing and exact specifications
 of everything that you will receive when you engage with Pyxis Media Group.
About St. John Lutheran
Located in Ocala, Florida, St. John Lutheran School is the city's oldest K3-12 coeducational, Lutheran day school offering a classical Christian education, advanced academics, small class sizes and inspiring teachers who challenge and value each student.
Learn More About St. John Lutheran School